ACTIVE AGERS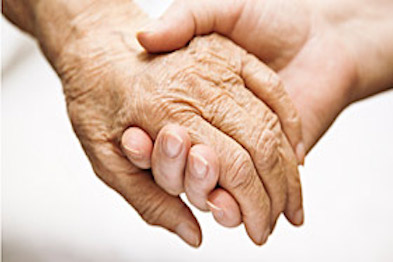 At Body Within we believe the key to life is to be ABLE…Able to play with grandchildren.
Able to enjoy retirement.
Able to travel and be adventurous.
Able to participate in sports and recreation.
Able to live life to the fullest!
Growing older doesn't mean people have to lose their strength or their ability. Exercise can help older adults feel better and move better.  We see this every day at Body Within.  We work with several older clients who feel great, because they are strong, able-bodied, and are accomplishing goals they never thought possible at their age.
Gloria can do 150 jump ropes at age 75!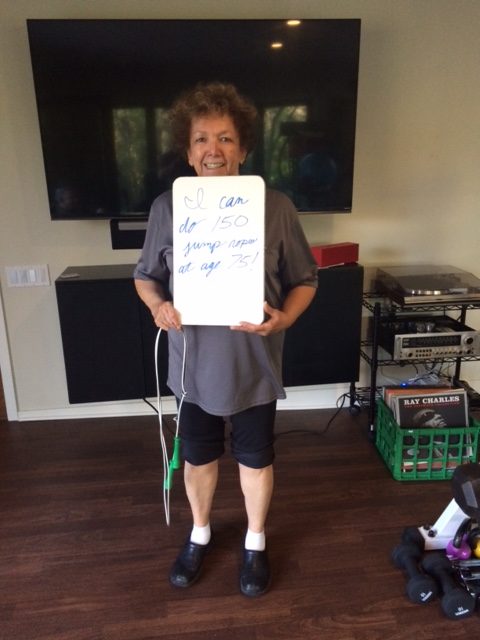 Jerry has found his fountain of youth.  At 72 years old he feels like he is in his 30s!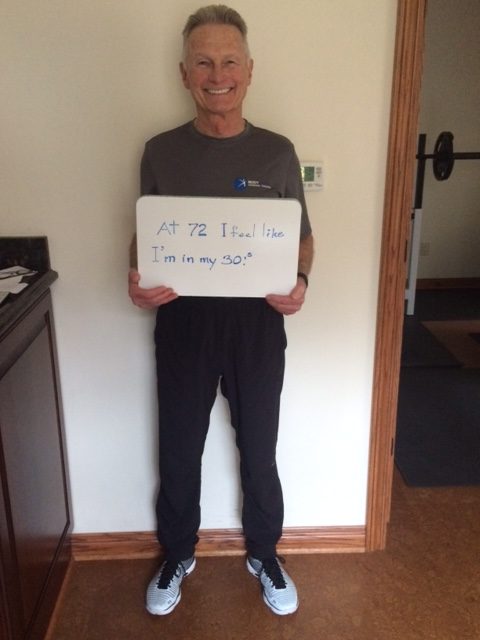 Sylvia is consistently getting stronger and stronger each year.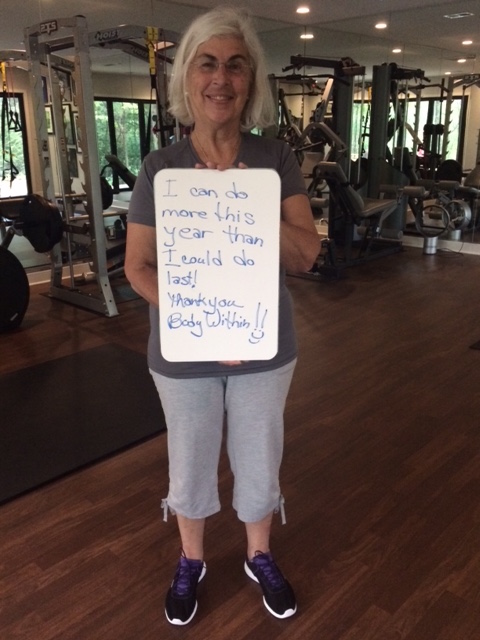 And speaking of getting stronger…Terese is still running marathons and competing in Ironman 70.3 Triatholons at 65!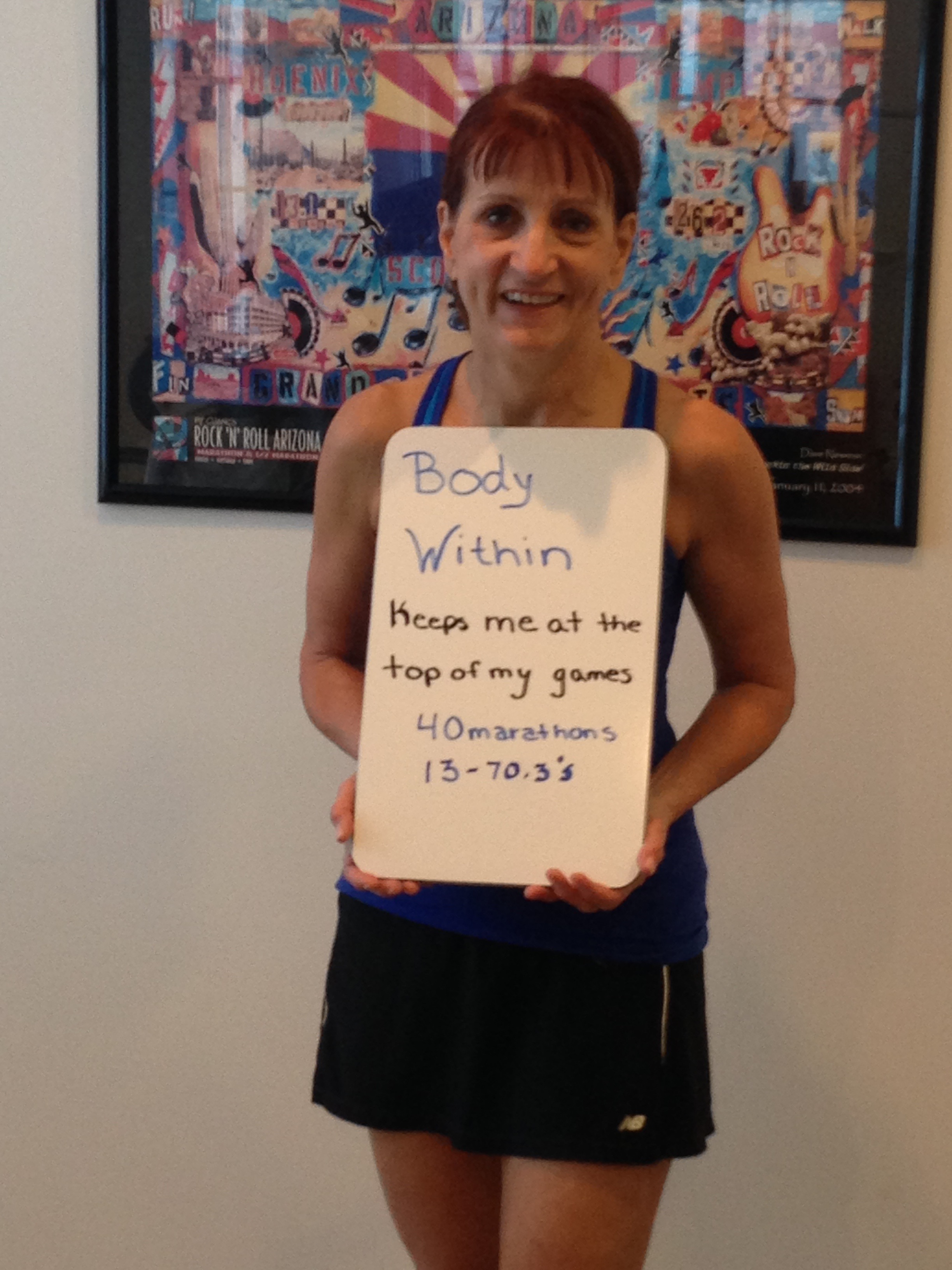 People of all ages and physical conditions benefit from exercise and physical activity. Studies show staying physically active and exercising regularly helps prevent or delay many diseases and disabilities often associated with the normal aging process.
Even though exercise and physical activity are among the healthiest things one can do, some older adults are reluctant to exercise. Some are afraid exercise will be too strenuous or physical activity will harm them. Yet, studies show exercise is safe for people of all ages and older adults hurt their health far more by NOT exercising than by exercising.
If you are interesting in living your life to the fullest, we can help.  Our consultations are always FREE and there is never an obligation. Just submit the contact us form located at the top of this page and we will be in touch shortly.