FIT CLUB TRAINING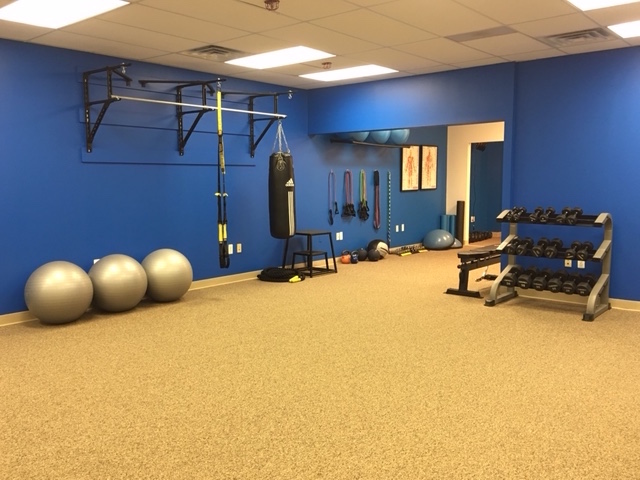 Body Within's Fit Club is open for private training appointments. Located in Genoa Business Park in Brighton, we train individuals and small groups at our club.
This is our most efficient and cost effective option and much like our in-home personal training, fit club appointments are 100% private and focused on you. Sessions, in our clean and non-intimidating studio, are about 40 minutes in length and include nutritional coaching and ongoing support.
Fit club sessions cost on average $80 per session, depending on the program you select. Additional people can be added for only $20 more!
If you are interested in setting up a FREE consultation or have any questions, please call, text, or fill out our contact form. We will work quickly to answer your questions and look forward to hearing from you!
MORE ABOUT OUR TEAM
Testimonials
The days of my workouts I am up and ready for my trainer at 5:25 a.m. Knowing that he is coming is the difference between sleeping in and getting in shape. I am in better shape and have lost weight, both of which were my goals.
Bill P.
Thank you! You have shown me that I am stronger than I thought I was. You have shown me how to move from couch potato to an active lifestyle. You have shown me that I can utilize the equipment I already own to create a challenging workout. You have shown me more ways to do…
Beth Anne V.
At first I was not sure about the gift certificate. A year later I wished I would have started this program 20 years ago. My body is firming up and I am hitting the golf ball farther than ever. As a matter of fact, on my 59th birthday I did 60 push-ups!*
Chuck S.
Dave and I started looking at pictures of ourselves in February and we realized that we needed to start losing weight. Having had two babies within the past three years, we'd gotten ourselves into a rut of just eating whatever was the quickest and not paying attention to what it was that we were eating.…
Dave and Candice
Working with Body Within has proven to be very easy to do and the convenience of having it done in the privacy of my home is unquestionable. I admit I was a little worried about working with different people for my training sessions, but I feel much better now that I've had the opportunity to…
David A.
I have found that even the simplest things have become very easy like taking the water softner salt downstairs. Being a single parent, I have to do a lot of things on my own and lugging around 40 pound bags of water softner salt is one of them. Since I have been working with Chris…
Kim B.