Muriel – Brighton
Since I began working out with Jenny all movements are easier. I especially notice this when I am walking up and down stairs. My arthritis has improved! The stiffness is gone. I have more energy throughout the day. I am more alert and have more stamina. Plus I am sleeping better.
Testimonials
I have worked with Body Within for years doing in-home training and recently switched over to remote training due to COVID-19. It has worked excellent. In fact, it's the same intensity and coaching I'm used to! It's working so well, I'll be using remote training to keep me more consistent especially while I'm traveling
Alberto – Brighton

2250 Genoa Business Park Drive,
Suite 130 , Brighton, 48114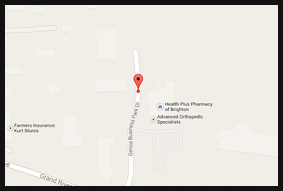 Serving the following cities:
Novi
Northville
Birmingham
Bloomfield Hills
** As of May, 2017. Ratings and reviews on third-party websites may periodically change, please check the third-party websites for up-to-date reviews and ratings. bodywithinfit.com Reviews: 5 out of 5, based on 34 reviews from Nearby Now, Facebook, Google .