Marsha – Michigan & Florida
I love remote training.  The workouts are great. I travel to and from Florida often, so the freedom to train anywhere is awesome.  I also like that the weather is NO EXCUSE not to workout. (No more snow days!) And most important, I'm NOT technically savoy and the setup was easy. Thank you Body Within!
Testimonials
I have worked with Body Within for years doing in-home training and recently switched over to remote training due to COVID-19. It has worked excellent. In fact, it's the same intensity and coaching I'm used to! It's working so well, I'll be using remote training to keep me more consistent especially while I'm traveling
Alberto – Brighton

2250 Genoa Business Park Drive,
Suite 130 , Brighton, 48114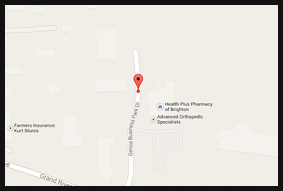 Serving the following cities:
Novi
Northville
Birmingham
Bloomfield Hills
** As of May, 2017. Ratings and reviews on third-party websites may periodically change, please check the third-party websites for up-to-date reviews and ratings. bodywithinfit.com Reviews: 5 out of 5, based on 34 reviews from Nearby Now, Facebook, Google .