Craig – Howell
I played golf with one of my "Big Hitter" buddies this weekend and I was out driving him!! I can't believe how much my strength, flexibility, and balance has improved since working with Body Within Inc., for just 3 months!
Testimonials
I am so glad I decided to work with Body Within. Heather worked around my problem areas, which aren't problems anymore! My knees feel better and my arms are starting to take shape.
Mary – Howell

2250 Genoa Business Park Drive,
Suite 130 , Brighton, 48114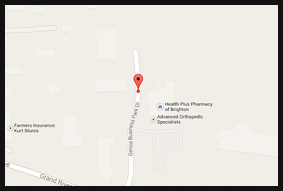 Serving the following cities:
Novi
Northville
Birmingham
Bloomfield Hills
** As of May, 2017. Ratings and reviews on third-party websites may periodically change, please check the third-party websites for up-to-date reviews and ratings. bodywithinfit.com Reviews: 5 out of 5, based on 34 reviews from Nearby Now, Facebook, Google .