Cinco de Mayo Substitute: Green Pea Guacamole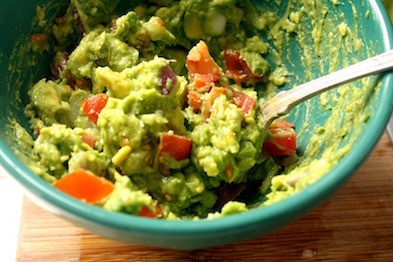 If you find yourself filled with Mexican pride on the fifth of May you may want to try this twist on classic guacamole. It adds nutrient variety, cuts the fat and lowers cost by substituting peas for some of the avocados.
Ingredients:
1/3 cup of chopped cilantro
16-ounce bag of frozen peas
1 avocado peeled, pitted and chopped
4 green onions sliced
3 cloves of garlic
4 to 6 tablespoons of lime juice

Preparation:
Set aside one tablespoon of cilantro. Add the rest of the cilantro and the remaining ingredients into a food processor and puree. Transfer to a serving bowl and garnish with the reserved cilantro.